Additional Comments
PICTURE shown of a past puppy.

ONCE IN A WHILE we have these Exquisite Parti Baby Dolls !

Whenever we have these cuties ,You can meet the Parents, they are our Well Behaved & Beloved Pets.

HEALTH ASSURED in Writing, 1ST. SHOTS, Vet Cked. w/ shot records & Wormed, in 3 intervals.
Every 2 wks., starting at 5-6 wks old, adding Bene- Bac in between intervals. Impt. for good gut flora.
Healthy ,Happy Pups raised in our parlor !... (read more)
Full Refund of Adoption Fee & Pup returned w/ Your Vets note stating otherwise !

Love those Holistic Vets !! They Have the REAL TRUE ANSWERS , Not band-aids w/ chemical meds.

Pups Eat- quality food.. Only the best for these Babies ! You will be pleased !
Will hold w/ Dep. after your visit . So you can make Your Home Puppy Safe & Ready .
Thanks for your interest ! None at this time..
---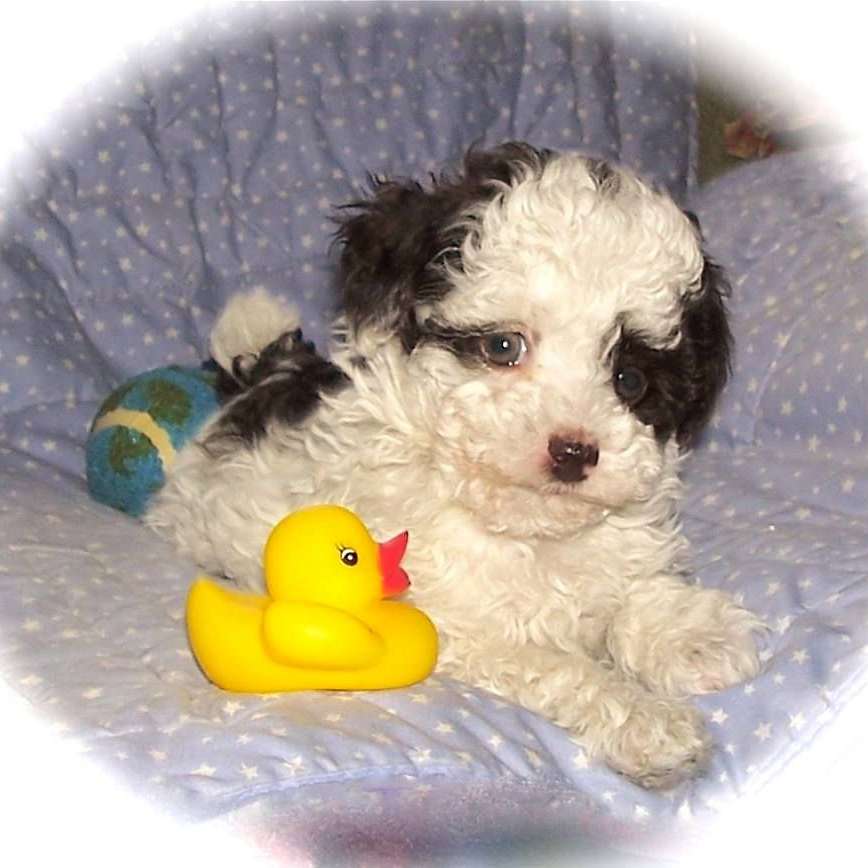 PARENTS ARE OUR PETS can give trim ups ON REQUEST.