Additional Comments
MINI GOLDENDOODLE PUPS: F1 and F1b mini Goldendoodle pups ready for October/Nov., 2016. Jasmine's F1 litter: Mom is a sweet, gentle adorable Golden Retriever and dad is a calm, intelligent cream mini Poodle. Their pups will mature to 30 - 45 lbs. Molly's F1b litter: Mom is an adorable mini Goldendoodle and dad is a favorite mini Poodle. Pups will mature to 25 - 35 lbs.

Our pups are happy, intelligent, playful, eager to please and train.... (read more) Our pups range in the $1495 and up. They come with shots, wormed, vet checked and health guarantee.
They are 90 - 100% POTTY TRAINED and raised in a home by 18 yr experienced breeder with lots of TLC, socialization around children and home environment. Pups come with shots, wormed, vet checked and health guarantee. They are raised with the best care, nutrition and beginning training methods. Call today for a healthy, happy, easy to train puppy that will provide you and your family with years of love, joy and laughter. We provide a care/traiing portfolio and offer a lifetime assistance via phone and email for help with training and caring for your puppy.We take great pride in raising excellent quality pups and look for great homes to place them......CALL PATRICIA TODAY...OUR PUPS SELL OUT QUICKLY!!!! 609-937-1651.

All of our pups are handled with expert knowledge and care. We take great pride in making the process of adopting a new family member from Bella Pups a wonderful, fun, and confident experience from the time folks decide to "take the plunge" til the day the puppy goes home with them. If you are a discerning person or family that wants to "do it the right way" then you've found the place you're looking for.
---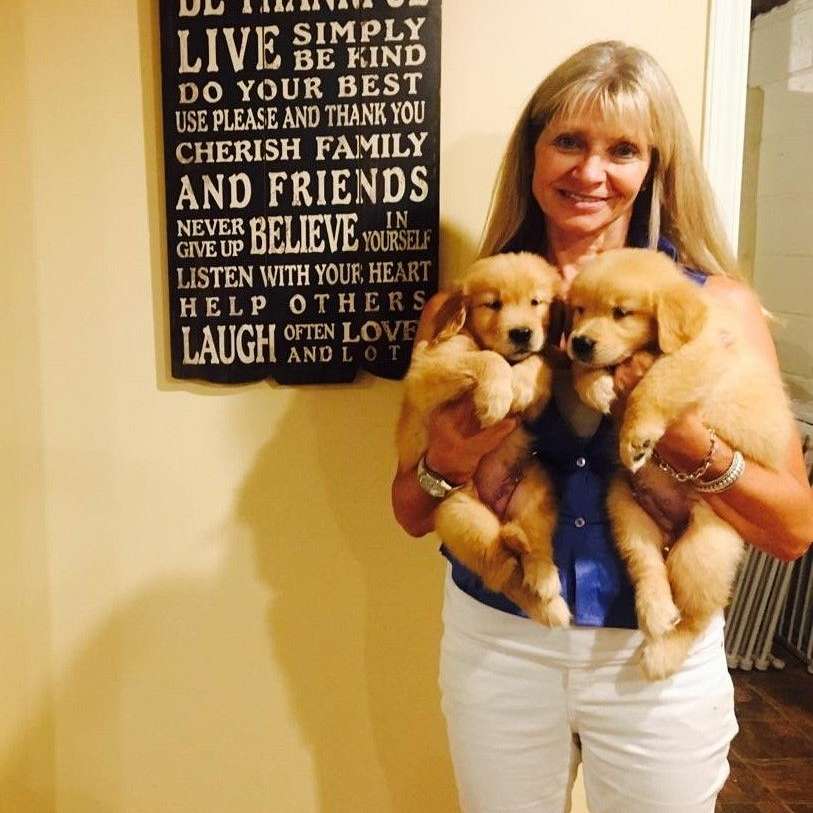 Patricia Hess is an experienced Breeder/Owner for 15 years. Bella Pups is located in Pennington, NJ and prides itself on the high quality of care, food, socialization and hands on training of pups from newborn until they are ready to leave with their new families. We have no cages or kennels; we raise our pups with open play and allow them to experience humans and their new world with a loving, nurturing environment.... (read more) They are kept in immaculate surroundings and this produces a puppy that will potty train more quickly and be happier and healthier from the start. We hear time and time again how calm our pups are and we believe this is from all the hard work of cleanliness, care, love and full time socialization they receive.