Additional Comments
One of our sweetest puppies and rare color. Gracie is a sweet pup with a fun loving yet gentle mellow nature. She is a second generation Mastador - meaning that both her parents are Mastadors. She loves to play with dogs and kids. Loves to be held and snuggled. Great family dogs. These pups are great in the water and the summer pups have their own wading pool. He is well on his way to being house trained. Home raised, Well socialized, Super Smart.... (read more) We are located in MN and can transport anywhere in the US or to Cnanda. See our website for more available puppies and more information on Mastadors and our puppies. www.Mastadorpuppies.com

Mastadors have the best traits of both the English Mastiff and the Lab. The good health, cheerful, friendliness and social qualities of the Lab, combined with the laid-back mellow demeanor, and the affectionate desire for close physical contact from the English Mastiff wrapped up in a package that is smarter than both. Mastadors are very gentle, loving, loyal, social, easygoing dogs that get along well with other dogs and animals, babies and children. They will let you know if something is amiss and will protect your family if necessary.
Low Maintenance:
They do NOT drool.
Very Minimal Shedding.
Easy to Train.

We consider the Mastador the
"perfect family breed"!
---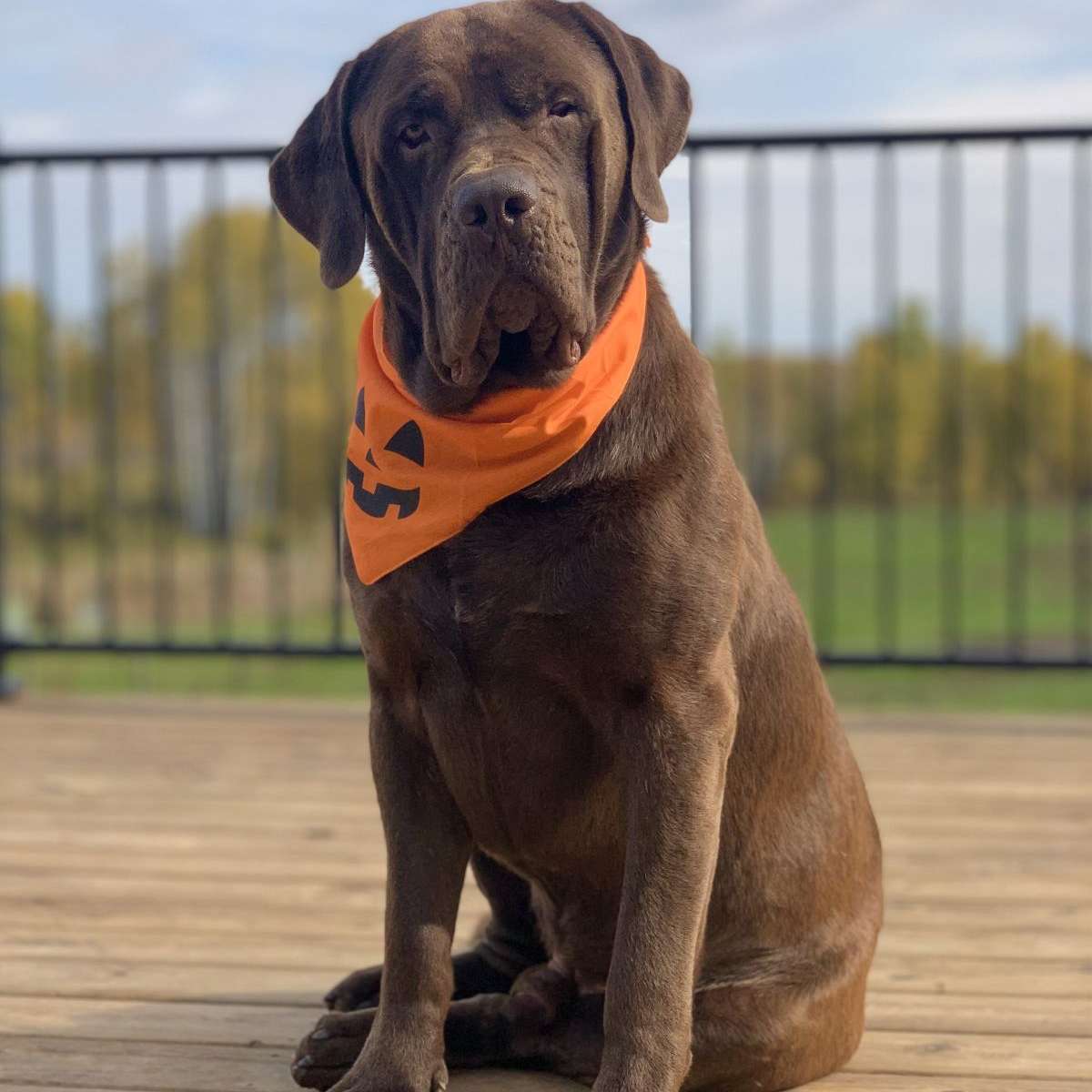 We have been raising Mastadors since 2008. Our Mastadors are pets and are part of our family. Our dogs and puppies are never kenneled. They live in the house and have 80 acres to play on and 2 ponds to swim in. We love our dogs and raise our Mastador Puppies in our home, where we can provide the best love, care and attention. The puppies are well-socialized, shavings/papertrained, learn to use doggie door, and well on their way to being house trained.... (read more) Mastadors are the best of both worlds between the English Mastiff and the Lab. Fun, Friendly, Guardians that are a good read of character and the situation. Easy going, More Mellow than a Lab, Longer life span and less health issues than most Mastiffs. Low shed, No Drool.