Additional Comments
2j2kbordercollies.com 2J2K Ranch puppies are well socialized with other pets and livestock, as well as friends, family, and neighbors. Because we want your Border Collie to have the best start possible, your puppy will know basic commands and will be familiar with a leash when she comes home. 2J 2K Border Collie's excel in herding, agility, frisbee, trackinge,search and rescue, therapy, and make a great active companions! The sire and dam are family oriented dogs with a powerful combination of bloodlines in their pedigrees--imports and foundational working stock--to bring you true all around athletes with HEART!!... (read more) Pedigree includes: 3x USBCHA Finals Champion & 2x International Herding Champion ***##IMP. Nan ABC 77943; 2x Scottish National Champion & Reserve National Champion & USBCHA Finals Champion, ##*IMP. Spot ABC 65813; & 3x USBCHA Finals Champion ***Bill ABC 95965; World Champion Cattle Dog, Rockin' G Spurs and more! A definite off switch is a must to make the perfect family pet and our Border Collie's have it. 2J2K Border Collie's make beloved companions. Both parents love people and have awesome temperaments. Health testing. Puppy Care Package includes a training and care manual, food sample, and a leash and collar. Call or text today: 602-628-9361 Our farm is located near Springfield, MO. Now shipping puppies, starting at only $325.00. Shipping includes a health certificate, travel crate, and current vaccinations and de-wormings. Like us on Facebook!
A Percentage of the purchase price will be donated to SAM'S WISH. SAM'S WISH is an organization launched by Mary Whipple of Chandler, AZ. Mary's Border Collie's have shown skills as medical alert and therapy dogs. Mary's husband is diabetic, and Jefe (pictured on our web-site and Grand-sire to puppies) has alerted Rex when he has been low. SAM'S WISH will provide dogs to low income individuals in need of a medical or therapy dog. These people may be in a wheelchair, have diabetes (other medical conditions) PTSD, autism, depressin, etc. You will receive a receipt from Mary Whipple, founder of SAM'S WISH. Contact us for more details.
---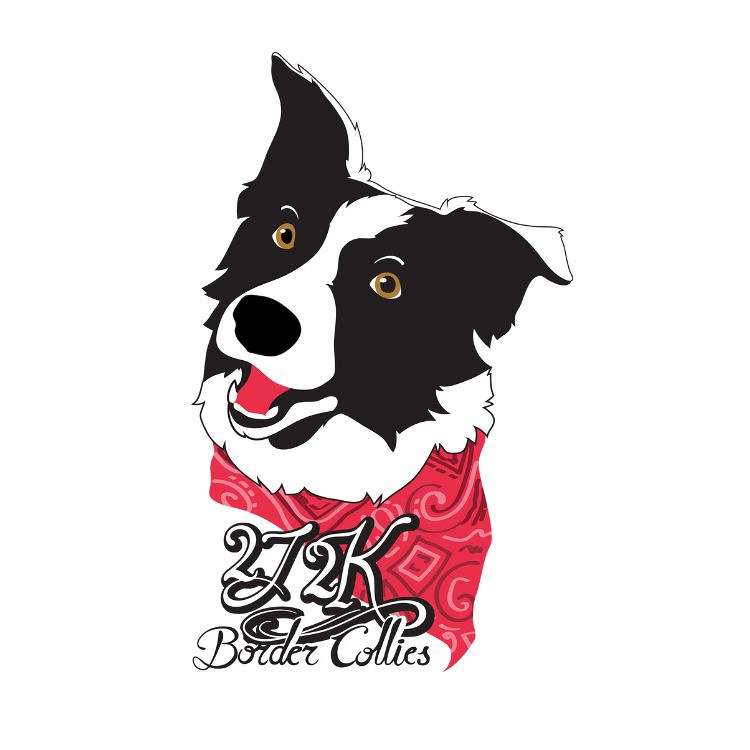 On the 2J 2K Ranch we are a family working together raising quality Border Collie's. We focus on the health and temperament of the dogs we breed. We bring you true all around athletes with HEART!!