Qualities

Kid Friendly, Pet Friendly, Friendly, Energetic, Loving, Smart, Playful, Intelligent, Cute, Adorable, Social, Loyal, Family Dog, House Trained, Potty Trained, Trained, Trainable, Healthy, Up to Date Shots, Designer
Additional Comments
Amazing little golden doodle pups ready to go home now! We deliver for an additional fee! Parents have been genetically tested and both were found clear of genetic diseases!
Super friendly, fluffy, adorable pups! Great with kids, and raised around chickens. Allergy friendly, smart, perfect pets!
Raised with children, other dogs and chickens and do excellent with all!
---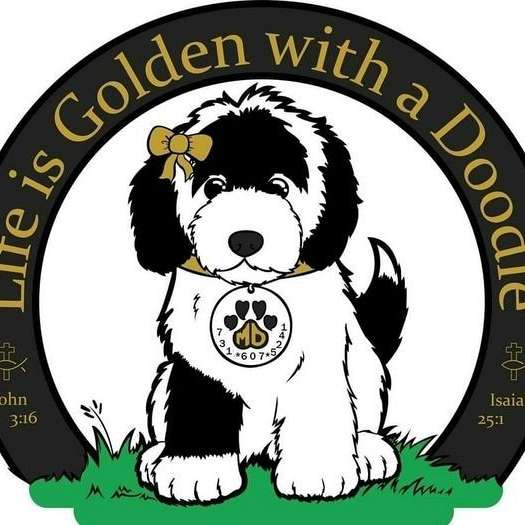 We have been breeding awesome golden doodles for almost 10 years now! Recently moved to Tennessee where we are based but we deliver nationwide! We specialize in amazing parti colored doodles but also have solid colors, abstract, merle, phantom, and brindle pups too! Several of our puppies have been service animals, both privately for children with disabilities but also for psychiatric clinics and abuse victim counseling!... (read more) They are so smart and affectionate, love Love, LOVE children and affection. Fast learners and eager to please! So many past customers rave about our pups! Please visit our website or facebook to read testimonials from them!